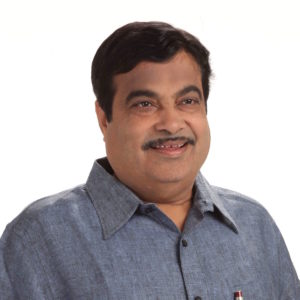 Shri Nitin Gadkari
Honorable Minister for Road Transport & Highways, Shipping and Water Resources, River Development & Ganga Rejuvenation, Government of India
USC Global Supply Chain Symposium
Shri Nitin Gadkari is an Indian politician and the current Minister for Road Transport & Highways, Shipping and Water Resources, River Development & Ganga Rejuvenation in the Government of India. He also happens to be a senior leader of the Bhartiya Janata Party. He had completed his M.Com. & L.L.B. from the University of Nagpur. He also holds a Diploma degree in Business Management (DBM).
Prior to this post, Nitin Gadkari served as Public Works Department's(PWD) minister in Maharashtra and beautifully reconstructed it from top to bottom. He is known to have constructed a line of roads, flyovers and highways across the state including the Yashwantrao Chavan Mumbai–Pune Expressway. He was even appointed as the Chairman of the National Rural Road Development Committee by the Central Government.
Gadkari has served as the President of the Bharatiya Janata Party (BJP) from 2010-2013. He was both, preceded and succeeded by Rajnath Singh in this office.
He is known as the flyovers man because of his work in constructing roads, expressways and flyovers. He strongly believes in socio-economic development as well as environment protection. He is a social worker, too. His prominent achievements include his dedicated working towards the upliftment of farmers and offering them better living opportunities.
During his early years, he had worked for the Bharatiya Janata Yuva Morcha and the famous student union Akhil Bharatiya Vidyarthi Parishad. He is known to have organised the 28th National Convention of ABVP.