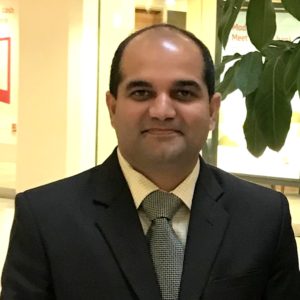 Litesh Majethia
Senior Vice President & Head Supply Chain Finance, Bank of Baroda
USC Global Supply Chain Symposium
A seasoned banker with over 16 Years of experience in client relationship and product management.
He has an impeccable career in the Banking Industry – Bank of Baroda, Standard Chartered Bank and
HDFC Bank and has an excellent rapport with the Regulators like NPCI, RBI & Monetary Authority of
Singapore (MAS).
Prior to Bank of Baroda, he was heading Cash Management Product for South Asia Region for
Standard Chartered Bank. He has also been instrumental in launching IMPS, UPI, NACH, Treds, RTGS,
NEFT with the RBI & NPCI while serving in various capacities in HDFC Bank & Standard Chartered
Bank. He was also responsible for Cash Management Products in Bangladesh, Sri Lanka and Nepal
during his last assignment with Standard Chartered Bank.
His extensive experience in client relationship management across varied client segments and
Product expertise for Export & Import Financing Structures, Receivable Financing, Supply Chain
Finance & Trade Business makes him one of the leading bankers in the Banking industry.
He has had a unique opportunity in February 2015 to present Unified Payment Interface (UPI), Proof
of Concept (use case) in front of the then RBI Governor Shri. Raghuram Rajan which was very well
received & acknowledged. He has been member of various Steering Committees of NPCI.
Currently he is working with MD & Board of Bank of Baroda and is spear-heading the launch of
Supply Chain Finance & transaction banking products for Bank of Baroda.
One unique aspect of his persona is his experience in all 3 segments of the Banking Industry –
Private Sector Bank, Multinational Bank and Public Sector Bank in India !